Pacific City Gallery
Pacific City Gallery in Pacific City, Oregon
---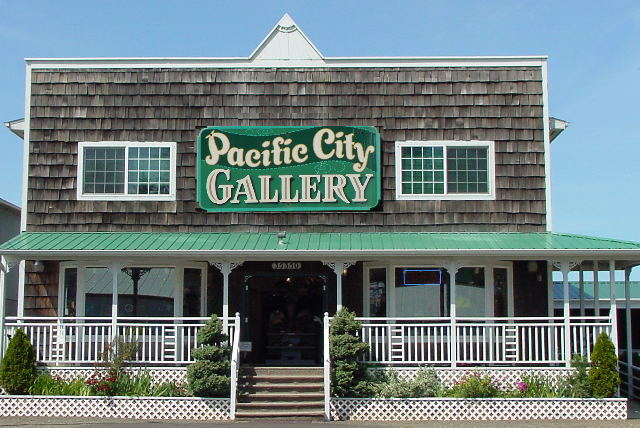 Pacific City Gallery specializes in work by local and Northwest artists in all mediums. Always welcoming new, fresh artists to their stable, they offer a great art and gift buying or viewing experience where you can most often meet one of the featured artists working the front counter. Stop by and meet our artists.

If you are an artist stop in and introduce yourself, we are always looking for talented artists and new art ideas. Reliable accurate accounting of sales, provided by owners with a many year track record with local artists for reliability and security. Reasonable commissions made even more reasonable if you are willing to help out in sales.

We are also publishers (Printers) of giclees using a state of the art Epson 9900 with X-rite calibration equipment, along with professional camera equipment and lighting. Competitive pricing without the long drives. All archival inks on the finest selection of papers, printed in high resolution. Let's talk.



Pacific City Gallery
125 Local & NW Artists
35350 Brooten Road


---
Copyright | Privacy Policy | Disclaimer | Contact