Pacific City Shipwrecks
Shipwrecks in Pacific City Oregon
---
The closest thing to a shipwreck in Pacific City is the shipwrecked barge in the picture below.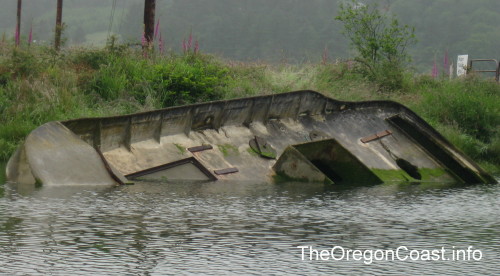 Above picture: Barge wreck in Pacific City, Oregon.

The barge is located where Nestucca River and Highway 101 intersect just south of Pacific City.


We have not been able to find the history behind the Pacific City Barge. If you know, please contact us.



Shipwrecks in The Aral Sea
Have you ever wanted to walk across the bottom of the River, Lake or Ocean to see all the ships that have sunk. You can here!

Mary D. Hume Shipwreck
Mary D. Hume is on the National Register of Historic Places but she is breaking apart

Oregon Shipwrecks
There are many shipwrecks along the Oregon Coast. Read more about them here.


---
Copyright | Privacy Policy | Disclaimer | Contact