The Craftsman Bed and Breakfast
Pacific City, Oregon
---
Located in Pacific City, The Craftsman Bed & Breakfast welcomes you to experience the beautiful Oregon Coast in style, grace and comfort. Your stay begins as you enter the front door and are taken back to a time of simple elegance. Built in 1921 and renovated in 2005 to include the comforts and conveniences of today.


You will marvel at all the details of the Craftsman era that went into the renovation of one of Pacific City's oldest homes. Whether for a simple escape from the chaos of "the city" or to celebrate a special or romantic event, we will make your stay memorable. Everything in town is within walking distance. Park your car, relax and unplug. No lace, no doilies!


Our rate are $170 - $130 in the Summer and $150 - $110 in the winter.

The Craftsman's innkeeper is ordained minister through Universal Life Church. He can perform your wedding ceremony at no charge if you stay for two nights. (which is a $100 savings).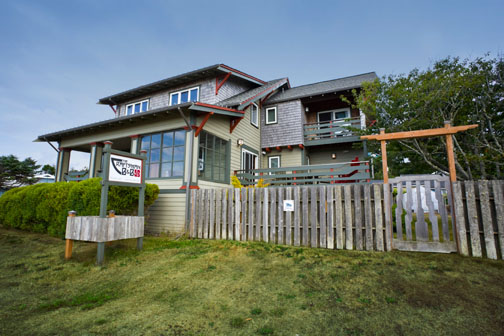 Pacific City Visitor's Guide thanks the The Craftsman B&B Innkeeper for the information on this page. To make a reservation call them at 503-965-4574.

If The Craftsman B&B has no vacancy, check out other Pacific City Accommodations.


---
Copyright | Privacy Policy | Disclaimer | Contact