Pacific City Calendar of Events
What's happening in Pacific City, Oregon?
---
Please contact us if you have an event in Pacific City that we have not listed here yet.

Reach the Beach
Saturday May 16, 2015 7:00am
Finishes in Pacific City by Cape Kiwanda
Cyclists support the Lung Association by participating in the 2015 Reach the Beach fundraiser, riding into Pacific City and finishing by Cape Kiwanda.



---

Blessing of the Dory Fleet
Saturday June 6, 2015 begins at 11:00am
North of Dory ramp by Cape Kiwanda
Families and captains of the dory fleet have the opportunity to remember the people who died at sea and start the upcoming season by saying a prayer if they go the the Blessing of the Dory Fleet.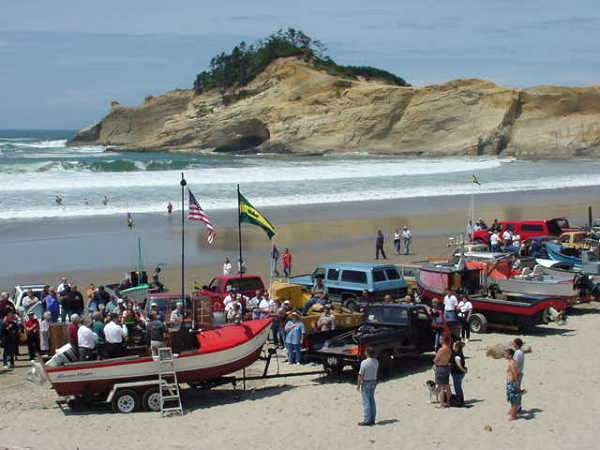 ---

7th Annual Yappy Days
Saturday June 20, 10:00am
Cape Kiwanda, Pacific City
Families can bring their pets to the beach to have fun and support the Tillamook Animal shelter, as all proceeds from the Yappy Days festival will benefit the shelter.


---

Slingball Tournament
Friday, Saturday, Sunday June 26-28, 2015 begins at 6:00pm
Pacific City, behind Pelican Pub
Come to this weekend-long tournament to call attention to Multiple Sclerosis and enjoy your stay in Pacific City.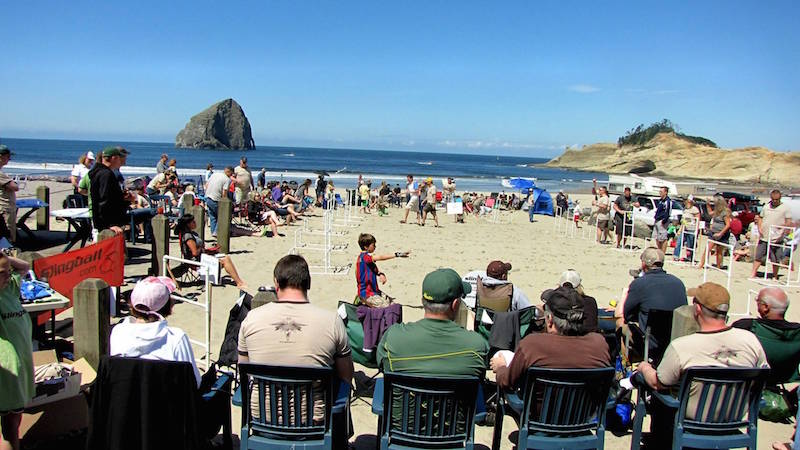 ---

Tillamook County June Dairy Parade and Festival 2015
Saturday June 27, 10:00am
Begins at Tillamook County Fairgrounds
Celebrate Tillamook County's dairy industry by attending the June Dairy Parade, the third largest parade in Oregon.


---

Tillamook County Rodeo
Saturday June 27-Sunday 28, begins at 6:00pm
Tillamook County Fairgrounds
The Tillamook County Rodeo is being held at the Tillamook County Fairgrounds , so go and have fun participating in the events planned, beginning at 6:00 pm on Saturday and 1:00 pm on Sunday.


---

Clover's Day Festival
Friday July 3, 8:00 am
This parade is led by a cow, so come and celebrate while listening to live music and eating pancakes for breakfast during this lively event.


---

Dory Days Festival
Saturday July 18 and 20, 2015 - 11:00am
Cape Kiwanda parking lot, community center, and Sunset Drive
This festival is a fundraiser where you can go to see dory boats, attend a parade, and visit to an Artisan Fair.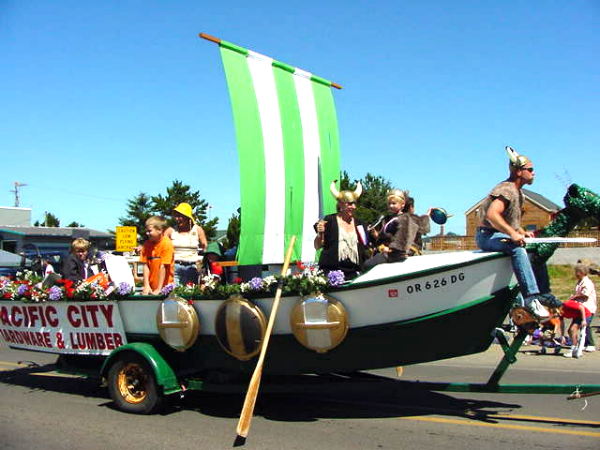 ---

Fireworks Display
Friday July 3, 8:00pm
Bob Straub State Park
Attend a fireworks display the day before the 4th of July, with fireworks beginning at dusk.


---

6th Annual Cedar Creek Beach Challenge
Sunday August 2, 9:00am
Finish at Pelican Pub
Participate in this fundraiser, which helps the Cedar Creek Child Care Center, by running or walking along the beach and ending up at the Pelican Pub in Pacific City.



Holiday Calendar
List of future holidays, Federal Days off, and Daylight Savings information. Great for planning your vacation in Pacific City..


---
Copyright | Privacy Policy | Disclaimer | Contact