---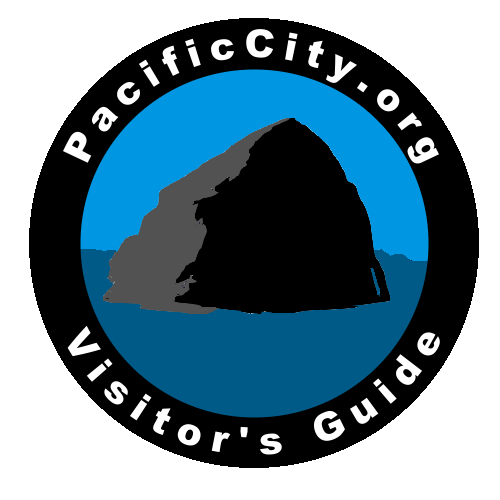 It just doesn't get any better than this! Before we tell you about Pacific City Oregon, let us tell you what we know about you.....
Merely by finding us on the internet shows you are seeking something special in life. You are probably no longer content with your old "favorite place".
You appreciate the finer quieter things in life and do not like crowds and are in need of a special get-a-way for a Romantic Weekend, Anniversary, Wedding, First or Second Honeymoon, or just a great safe fun place to take the family with something for everyone.
As you browse our website, you will see the many many things we DO have...but most importantly it's what we DON'T have that makes us unique and special...(you know what I mean) We are the "ALTERNATIVE DESTINATION"
Pacific City has been known for over a hundred years as a quaint fishing village and vacation destination located in a very unique and special geographical and geological area. Rarely does one see a large river (The Big Nestucca) so close to the ocean shoreline merging with another large river (The Little Nestucca) creating an estuary and habitat for so many of natures species.
Then throw in a small lake stuffed with trout (Town Lake), a spectacular cape (Cape Kiwanda), a pristine beach that you can drive on (Pacific City Beach), a very unique sand spit (Bob Straub Park), one of the most fascinating geological formations off the west coast (Haystack or "Chief Kiawanda" Rock), an airstrip (PC Airport), 8 parks and campgrounds, many fine hotels, motels, shops and restaurants, and a small community of 900 of the nicest people on earth, and you have ...Pacific City.
Most of our visitors come here year after year and only share their secret spot with family and close friends. Pacific City is located on the Oregon Coast between Tillamook and Lincoln City on the south end of beautiful "3 Capes Scenic Drive". We are off the beaten path on a short loop 3 miles from hwy. 101. We are an easy (and beautiful) drive from anywhere in Oregon, Washington, or Idaho. Most of those "other people" usually are in too much of a hurry to find paradise in their own backyard.
Take a few minutes and have a slow look at our little community and imagine yourself making a visit to where time hasn't stopped, but has slowed down to a pace you can live with.... Check out links at the top of the page... You will agree we have "everything you want, and everything you need..." After all.... they named an Ocean after us....
We have information, history, pictures, videos and everything else you may need to come prepared to Pacific City. Start exploring some of the things listed below:
Things to do
You will never be bored in Pacific City! There is something for everyone.
Calendar
Plan your vacation to Pacific City around the next event such as Dory Day Parade or Birding & Blues Festival.
Photos
Pacific City's Collection of old and new photoes.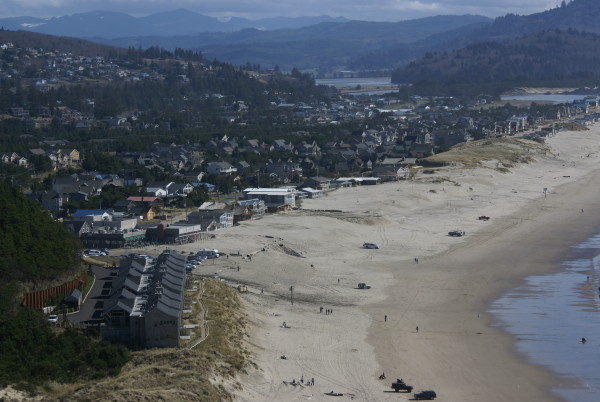 History
Progress is slower today than it was a hundred years ago. Pacific City has a long history and a bright future.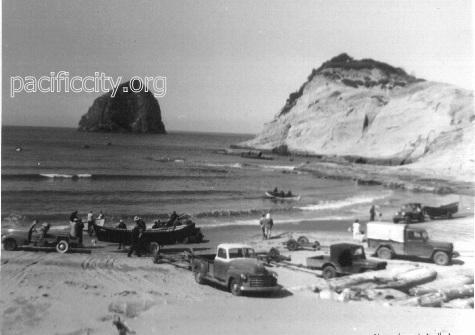 Directory
Here you will find all of Pacific City's accommodations hotels, motels, restaurants, bars, shops, services, and other businesses. This is your Pacific City Yellow Pages.
Videos
Sit back, relax, and watch some videos of Pacific City.
Webcam
See what Pacific City looks like right now!
Community
Information about the community center, the library, churces, and other good local stuff.
Dory Fleet
For more than a century, these famous boats have gone to sea from this sandy beach and shelter of Cape Kiwanda in Pacific City.
Three Capes Scenic Drive
The three Capes Scenic Drive is one of the most popular and spectacular stretches of scenery on the Oregon Coast if not the entire west coast and it start right here in Pacific City.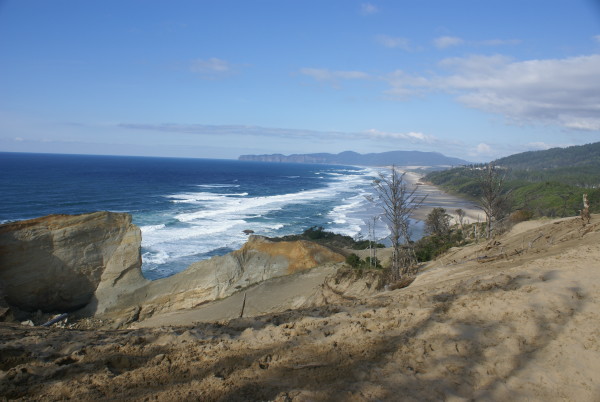 Fishing
If you love fishing, you will love Pacific City. You can fish in lakes, Rivers, and of course the Pacific Ocean!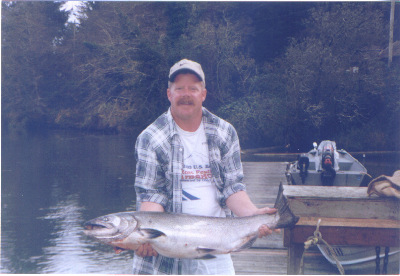 ---
Copyright
|
Privacy Policy
|
Disclaimer
|
Contact